BMW MAGAZINE: YOUR DIGITAL MAGAZINE FOR ON THE ROAD.
The digital version of the BMW Magazine also includes its own, regularly updated and exclusive features. Editorial content is complemented by reports, picture galleries and videos, and is updated at regular intervals. All of which allows readers to explore new design trends, travel destinations and the rich diversity of modern life. Experience the BMW brand and meet people whose visions keep the world on the move.
BMW SOCIAL CONNECTED: COMMUNICATION THAT SOUNDS GOOD.
BMW Social Connected offers BMW drivers the possibility of receiving friends' instant messages and directly replying via voice while driving. Just connect your phone to the car via USB, you will have the convenience of keeping chatting via your friends by using BMW iDrive system. With logging in to your own social accounts, you are entitled to a variety of features.
BMW WATCHFACES: THE STYLE STATEMENT ON YOUR WRIST.
This bundle of watch faces showcases different BMW models. BMW created these watch faces for all fans as part of the celebrations marking the brands 100th anniversary in 2016. Each resembles a speedometer design of timeless masterpieces from BMW – including the visionary BMW VISION NEXT 100.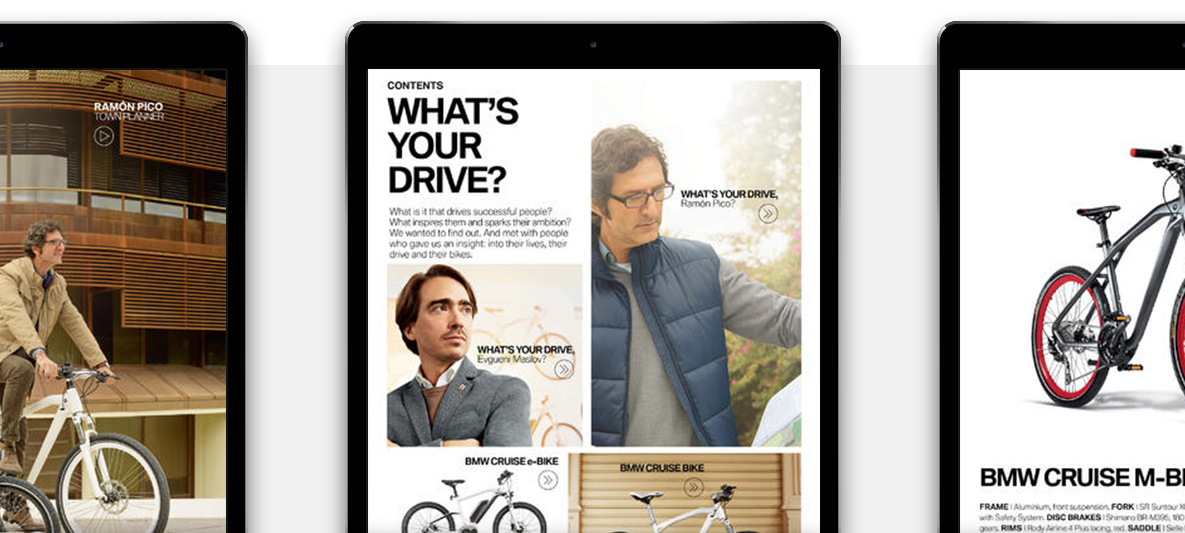 THE BMW LIFESTYLE CATALOGUES: INTERACTIVE AND FASCINATING.
Discover the latest BMW Lifestyle product portfolio digitally on your tablet. Enjoy interactive product information, videos, high-resolution images and all the information you need about the relevant product. The app also provides 360° views of individual products as well as a range of animations allowing you to take a closer look at the product functions.